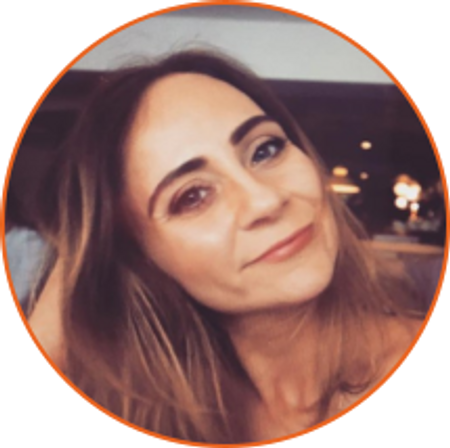 Back to Team
Nofa
Zahreddine
Digital Marketing - Midlands
Experienced recruiter in the field of Marketing, with a background in fashion. Collaborates without the typical marketing spiel. Moved to the Waffle to be a part of the overdue mould-breaking of the recruitment industry. Can be found walking her dogs, failing at growing vegetables, and indulging a love for all things Dolly Parton and Drag.
Digital Designer
Warwickshire
£28000 - £35000 per annum
Digital Designer  Up to £35,000  Flexi working  Warwick  This agency is the talk of the town and for all the right reasons, from its ethical practices to its award-winning work. Client loyalty is a huge thing in this agency and they pride themselves on long relationships! You are only expected to go into the office once a week and when you do, it's full of talented, creative, like-minded individuals.  You will be responsible for developing creative briefs, communicating concepts and involvement throughout the whole creative process. An integral part of the creative digital team to engineer and design the very best creative solutions and working on creative projects from start to finish.  Partaking in client meetings, understanding their aims and creating this into a creative brief Designing exceptional creative solutions that delight the clients Building strong and trusted relationships with clients and internal teams Designing multiple channel mediums across print, digital, branding and graphics Strong project management is essential to the role and the ability to demonstrate challenging project deadlines and budgets throughout the processAble to showcase very strong skills across typography, colour, grid and best practices for pixel-perfect production methods Identifying new processes, technologies and skills through natural curiosity the company will support any relative training Observing industry trends and ensuring designs are ahead of the curve Strong project management skills across budgeting and time management of projects Ensuring communication is clear and consistent through all processes and the ability to communicate openly and honestly to manage client expectationsOverseeing the sourcing and listening of stock imagery, content and fonts Basic knowledge of HTML, CSS and Javascript  You will need to be a passionate, curious, and naturally driven creative to join this team and want to join an equally talented team that will support your growth and development. Extensive opportunities are given throughout, with additional training, supportive teams, and encouraging management.  It is important that you have a portfolio that demonstrates strong design across multiple channels, a passion for all things creative. We will ask to see evidenced experience of Sketch App and using Adobe Creative Cloud. Key skills; Adobe Creative Cloud, Sketch App, project management, design, graphics, graphic design, HTML, CSS, Javascript, typography, HTML, CSS, Javascript, agency, agile, WordPress, Magenta 2
Marketing Manager
Birmingham
£38000 - £45000 per annum
Marketing Manager Birmingham Hybrid working Up to £45,000 If you want to work for the next big thing, then this is your chance! This business is in association with some of the biggest British StartUps in the UK. With big growth plans and with some serious financial backing, they plan on dominating the market. You will be happy in a start-up environment and as ambitious as the business to grow and develop. Being given the autonomy to drive the Marketing strategy and build your own team and essentially be a key player in the business's success and a key stakeholder. Identifying key channels to the market and developing the marketing strategy to achieve the company's key milestonesResponsible for the multi-channel acquisition campaigns Ensuring the brand messaging is consistent throughout and there is a clear set tone of voice Setting the brands guidelines and the execution of trough across multiple channelsWorking closely with the stakeholders to define the growth of the company and the next reachable  targets Working with the email and performance teams to develop the email campaign management to engage new enquires and retain existing customers Insights for future campaign development and market strategies Analysing the effectiveness of the marketing initiatives for future activity, whilst changing and optimising live campaigns Leading the company's PR reach Thriving in a reactive environment whilst maintaining the long term strategy Working with the creative team to deliver creative briefs and steer the creative direction of the advertising and public creative image across all channelsSetting the budget guidelines and ensuring all stakeholders are updated and informed throughoutData driven marketer with a creative streak This is an unbelievable opportunity for someone to join a growing business that has the financial ability to grow the teams and develop its presence in the market. Ideally coming from a B2C and B2B background with exposure to the computer software sector. Key skills; marketing, digital marketing, content, marketing communications, PR, content, stakeholder engagement, brand guidelines, event, event management, social media, multichannel campaigns, marketing campaigns, consumer trends, market analysis, email marketing
Digital Marketing Executive
Birmingham
£26000 - £30000 per annum
Digital Marketing Executive Birmingham Up to £30,000 We are looking for a passionate digital marketer who has around 2 years experience working across B2B Digital campaigns. You will be joining a highly established B2B company who are now expanding its marketing team and making key hires to drive the success of the business. Working collaboratively with the Marketing Manager to develop the business's presence across digital and marketing channels, to drive the customer engagement which will ultimately increase lead generation. You will enjoy the freedom to work autonomously and lead on digital campaign ideas, have strong content skills across content creation and copywriting. Creating engaging blog posts, case studies, content and brochures Responsible for digitalising the marketing strategyIdentifying the best digital channels to reach the targeted audiencesWriting of marketing copy for email campaigns, copy, website content, blogs and social Working knowledge of SEO from a content perspective Running regular website audits, conducting keyword searching and overseeing of the website content Managing the social media channels, creating engaging content and posts to scheduling future posts to increase the reach and engagement to targeted audiences Reporting on digital campaigns, identifying trends and recommending new ideas and future campaign ideasAnalysis and reporting on competitors' digital presence Experience with photography, adobe, video, and webinars would be a huge bonus This role will suit an ambitious and progressive digital marketer who wishes to have the autonomy to lead on the digital marketing to a B2B focused industry. To apply creativity to data and with a real talent for creating engaging but relevant content. You will be someone who can push the boundaries and be proactive in trying new methods and digital trends. Key skills; SEO, social media, content, blogs, web copy, social content, white papers, case studies, copywriting, proofreading, keyword research, digital marketing, content creation, video, adobe, analysis, lead generation
Product Marketing Manager
Birmingham
£50000 - £60000 per annum
Product Marketing Manager Birmingham Hybrid working £50,000 - £60,000 We are looking for a driven Product marketer who thrives in a diverse and start up environment, working with the team to influence and develop the marketing strategy and company's future. This business encourages creativity, passion and innovative ideas that are driven by data. They operate in a very open and collaborative model, allowing you to feel heard, valued and to develop your own skills with little frustration.Creating product marketing messaging that showcases the individual assets of the product that set it apart from competitorsClearly communicating with your audience and current clients up to date and on future product developmentsCarefully position product marketing messages for the targeted audiencesWorking with the various teams across the business to communicate the companyAnalysis of the market, from market sizing, addressable market analysis and competitor research by territory and verticalObtain insights into customers' usage of current products, untapped opportunities and buyer personas, through interviews, surveys, focus groups and sales dataCommunicate the vision and value of new products to the sales team and develop sales tools that facilitate the selling processWorking with the PR team to brief the press on new products to successfully be launched to marketExperience within multi-channel marketing environmentsStrong grasp of copywriting and content creationIdentify opportunities and represent a view of the market by conducting industry research, including deep quantitative, qualitative and competitive analysisExperience within multi-channel marketing environmentsStrong grasp of copywriting and content creationDevelop and execute go-to-market and launch plans in collaboration with Product ManagementCreate and deploy marketing materials, aligned to each stage of buyer journeyWork closely with go-to-market teams such as Marketing and PR as well as Product teams to ensure launched products are successful and perform against their targetsKnowledge and working ability of automation toolsExperience in working in a tech, SaaS or startup environment in a product marketing role and able to provide a successful track record of launch products, marketing of products and working closely with sales and marketing teams.Key skills; product, product marketing, quantitive data, qualitative research, data analysis, google analytics, PR, sales, marketing, automation, CRM, market analysis, product launch
Social Media Manager
Royal Leamington Spa
£45000 - £50000 per annum
I am now recruiting for a Social Media Manager to join a vibrant, full-service Digital Agency based in Leamington Spa.After a period of growth and client success, they are now looking to find a passionate, social media professional to join their growing team. You will be an incredibly creative individual and willing to push boundaries to create disruptive social media campaigns. The right candidate will be well versed in all things social media and will be passionate about creating and executing first-class social campaigns across various social media platforms, including but not limited to, Facebook, Instagram, Twitter, Pinterest, Tiktok, and Linkedin. Location: Leamington Spa (1 day a week)Salary: Up to £50,000 per annumAbility to demonstrate experience executing paid social campaignsDeveloping sound social media strategies, working to increase brand awarenessFirst-class written content skills, with the ability to create captivating copy including writing blogs, articles and social postsIncreasing brand awareness and customer engagement through creative and disruptive social campaigns Analysing social media campaigns to improve and alter ongoing and future strategies Experience reporting on campaign success, with the aim of offering quarterly reports to the management and executive teamsHappy to develop detailed monthly reports on emerging social media trends, to ensure that you stay ahead of the curve and are creating relevant campaignsThe confidence to manage a social media team, guide junior members and set a strong exampleCapable of working and liaising across teams within the company, in order to develop a full and effective online marketing strategyMeticulous attention to detail and the focus to guide a campaign from beginning through to the endFirst-rate communication skills, which you will use to liaise with multiple stakeholders, creatives, and other departmentsIf you are a Social Media marketer with a background in paid social and enthusiasm for creating high-quality, constructive, and engaging campaigns, then apply using the link below!This role comes with a number of benefits including a gym membership, generous holiday allowance, and much more.