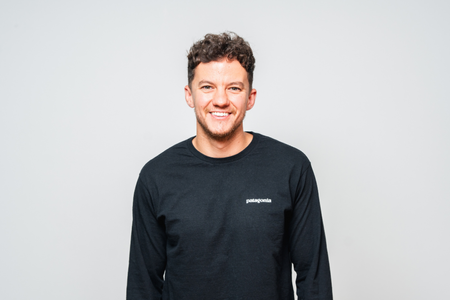 Back to Team
Stuart
Manser
Technology and Digital Contract
​Focused on recruiting contract roles for developers. Moved to the Waffle after 6 years of working in a high-end sales environment. Enjoys the progressive and open-minded company culture. Passionate about travel, has visited nearly 100 countries. Enjoys sport, particularly on snow or in water, and appreciates good food.
​
Specialising in
Development
Infrastructure ​
Senior UX/UI Designer
£55000 - £60000 per annum
We are looking for a talented Senior Designer, with a passion for user-centered design and creating better experiences, to join our team. If you feel as though your current role is lacking progression opportunities or the next step you want to take, then this is an ideal position for you. Starting salary: £55-£60kLocation: West Midlands (with UK-based remote working)Role and responsibilities:Illustrating design ideas with user flows, customer journey maps and wireframes Conducting user research To assess new standards and trends for future strategy and enhancement of websitesDelivery of UI mockups and prototypes to clearly communicate how product interactions workSkills/Experience:Significant experience working as a User Experience designer, with generalist knowledge across design Experience in presenting prototypes and solutions in a structured and organised mannerFigma/XD/Sketch HTML/CSS/JavaScript is a bonusIf this is the role you're looking for, please apply right away. Interviews will be taking place immediately!
Head of Software Development
£70000 - £80000 per annum
We are looking for an experienced Head of Software Development, with great people skills, to manage, inspire and challenge a Digital Team to perform to the best of their abilities. This is an exciting opportunity for an enthusiastic individual who is looking to stay very hands-on as they manage the team Salary £70k-80kLocation: West Midlands/Manchester (with UK based remote working)Role and responsibilities:To effectively manage members of the Digital Team.To identify areas of growth for individuals, hold one-to-one catch-ups with team members, and set objectives moving forward.To encourage and create opportunities for members of the team to utilize their specialist skillsets/areas to maximum effectiveness.Skills/Experience:Strong interpersonal and communication skills.Understanding of a range of different methodologies (e.g., waterfall, agile, scrum) around ways of working and structuring projects.Understanding of a range of different technology disciplines including JavaScript and PHP.4+years of management experience in a digital workspace.The ability to lead and make key business decisions.If you are interested please apply right away, interviews are taking place immediately!
Senior PHP Developer
Birmingham
£50000 - £60000 per annum
We are looking for a Senior PHP Developer to join our team. In this role, you will be involved in the planning and implementation of new web applications as well as updating and maintaining existing applications in our software suite. As a Senior in our team, you should have in-depth knowledge of PHP and Laravel, experience mentoring junior developers and good communication skills.Location: Fully Remote (UK based)Salary: £50-60kAbout the roleCoding directly within the team. You will have the ability to set coding standards and processes within the team Supporting the team in architecting our larger builds, ensuring they are scoped and estimated correctly, secure and robustWorking with the Head of Engineering to ensure that our tools, platforms and services are managed and self-sufficientSkills/Experience4+ Years experience within development using PHP and Laravel Know how to debug code and help others debug theirsAble to document systems, where it compliments codeExcellent verbal and written communication skills to document technical processesIf you are interested please apply right away, interviews are taking place immediately!
Senior Front End Web Developer
£50000 - £60000 per annum
We are looking for a talented Front-End Web Developer, who has strong experience working with React, to join our digital team in a senior capacity. You will be working on the whole life-cycle of the project from development to go-live, providing input, challenging & improving web development processes.Salary £50-£60kLocation: West Midlands/Remote (Hybrid working)The role:Writing clean, performant JavaScript and TypeScript, primarily using ReactTesting for your code with frameworks like JestCreating cross-platform, native applications for mobile devices with React NativeSkills/Experience:3+ years experience developing softwareExperience with JavaScript and relevant frameworks.Experience writing code from scratchAble to demonstrate a working knowledge of the gitIf you are interested please apply right away, interviews are taking place immediately!
Senior UX/UI Designer
Manchester
£75000 - £90000 per annum
We are looking for a talented problem solver to join our design team, this is a huge opportunity for anyone looking to work in-house with a big name in web security. If you feel as though your current role is lacking progression opportunities or isn't paying you the salary you deserve, then this is an ideal position for you. Starting salary £75k+ (Benefits also include Private Bupa Healthcare, on-site chef to cook your free lunch, gym access, income protection and life assurance)Location: Manchester (on site)Role and responsibilities:Designing simple, elegant, data-driven, user-centric experiences that will delight our customers.Modernization, research and design of future generations of our product.Extensive and thorough user research with the primary responsibility of bringing forward new findings and learning to influence design decisions. Working alongside the product team to define customer needs through bringing a design influence.Skills/Experience:Cross-platform design experience, from discovery to design, through to building and delivering an exceptional product.  Experience using design tools such as Figma, Sketch, Axure, XD.Good understanding of interaction design, including common UI patterns.Bonus points for having knowledge of Cyber Security. It's not essential at this stage, but will be part of the role. If this is the role you're looking for, please apply right away. Interviews will be taking place immediately!