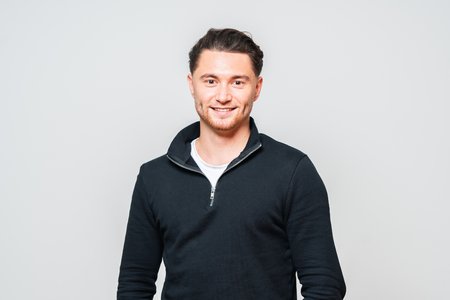 Back to Team
​Attracting and hiring the best IT Infrastructure and Support staff. 2 years of experience attracting candidates across the field of IT. A people-person who enjoys working with a diverse bunch of clients and colleagues. Massive Aston Villa fan, and enjoys watching darts and boxing.
​
Specialising in
Development
Infrastructure ​
DevOps Engineer
United Kingdom
£400 per day
DevOps EngineerRemote£400 a day (Outside IR35)Initial 3-Month Contract (Possible Extention)Digital Waffle is working in partnership with an exciting and innovative and Cloud Service Provider. This is a fantastic opportunity for a dynamic and experienced DevOps Engineer.Job Purpose:You will be responsible for helping take their clients on a complete journey into the Cloud and work closely with businesses to develop a Cloud roadmap, ensuring that their transition into the Cloud is smooth, secure, and cost-efficient.To be successful in this role you must have experience in the following:Excellent knowledge of AWSAWS Solution Architect Associate CertificationExcellent knowledge of Infrastructure as Code using TerraformOS in-depth knowledge (Windows and Linux)Excellent containerisation experience using Docker and KubernetesAdvanced scripting – Bash and PowerShellAutomation – PythonExtensive experience with infrastructure, network management, security, backup and DR, monitoring, and patching – AWS Transit Gateway, AWS Backup, Routing protocolsGood understanding of CI/CD pipelines – AWS CodePipeline, AWS CodeBuild, Jenkins, Bamboo, etc.Experience in managing customer expectations
Senior DevOps Engineer
London
£80000 - £85000 per annum
Senior DevOps Engineer London (With Remote Working) Up to £85k + Excellent Benefits Digital Waffle is working in partnership with a truly exciting and innovative organisation. This is a fantastic opportunity for a dynamic, self motivated and proven DevOps Engineer. Job Purpose: You will manage the DevOps teams workload, lead and support the DevOps team, provide technical support with all things DevOps and drive forward the growth of the DevOps team. To be successful in this role you must have experience in the following:Experience in building and leading teams, mentoring/upskilling engineers AWSContainerised systems - KubernetesLinuxDatabases Security principlesGIT usage and code managementDocumenting solutions and codeInfrastructure as code (e.g. Terraform) Managing the workload of a teamManaging and monitoring hosting expenditureJavaPythonNode JSCompetent withMicroservice architectureHigh availability servicesPeople management and supportWhat's in it for you?Remote and flexible workingExcellent pensionBuy and sell annual leaveAnd much more! Enquire to find out!
Infrastructure Engineer
Leicester
£40000 per annum
Infrastructure EngineerLeicester / Remote£40,000 + Excellent BenefitsDigital Waffle is working in partnership with an exciting, innovative and growing organisation. This is a fantastic opportunity for a dynamic and motivated IT Infrastructure Engineer.Job Purpose:The Infrastructure Operations team procure, develop and maintain core infrastructure technologies. Our drive is to provide efficient, reliable and high-quality infrastructure, which maximises value and minimises risk. The Senior Infrastructure Engineer is responsible for leading the on-going support, protection, development, integration and operation of the Infrastructure services. The role involves maintaining performance, security and availability of key systems. The role holder will be experienced in large-scale Cisco networks and networking concepts (LAN & WAN), and will be able to troubleshoot and resolve complex IT issues in a timely manner.To be successful in this role you must have experience in the following:3rd line supportComprehensive understanding and experience of a range of Microsoft platforms including Exchange Server, Active Directory, SharePoint and Windows Server operating systemsStrong knowledge of Storage Area Networks and backup systemsGood understanding and experience of developing and maintaining IT disaster recovery plans and business continuity solutionsExcellent and demonstrable knowledge of PowerShellCompetent in configuration and maintenance of Cisco network equipment, with the ability to investigate, diagnose and resolve complex LAN / WLAN / WAN issuesExperience of implementing and managing servers in a clustered VMware or Hyper-V virtualised environmentsComprehensive understanding of IT security covering network (Cisco), server and application layersExperience of implementing and managing cloud based platforms and services such asAzure, AWS or GoogleWhat's in it for you?On/call option equalling to £3800 a yearRemote workingProgressionOpportunity to develop and learn new skillsExcellent benefits package
Senior Infrastructure Engineer
Leicester
£50000 per annum
Senior Infrastructure Engineer Leicester / Remote £50,000 & Excellent Benefits Digital Waffle is working in partnership with an exciting, innovative and growing organisation. This is a fantastic opportunity for a dynamic and motivated IT Infrastructure Engineer. Job Purpose:The Infrastructure Operations team procure, develop and maintain core infrastructure technologies. Our drive is to provide efficient, reliable and high-quality infrastructure, which maximises value and minimises risk. The Senior Infrastructure Engineer is responsible for leading the on-going support, protection, development, integration and operation of the Infrastructure services. The role involves maintaining performance, security and availability of key systems. The role holder will be experienced in large-scale Cisco networks and networking concepts (LAN & WAN), and will be able to troubleshoot and resolve complex IT issues in a timely manner. To be successful in this role you must have experience in the following:3rd/4th line supportComprehensive understanding and experience of a range of Microsoft platforms including Exchange Server, Active Directory, SharePoint and Windows Server operating systemsStrong knowledge of Storage Area Networks and backup systemsGood understanding and experience of developing and maintaining IT disaster recovery plans and business continuity solutionsExcellent and demonstrable knowledge of PowerShellCompetent in configuration and maintenance of Cisco network equipment, with the ability to investigate, diagnose and resolve complex LAN / WLAN / WAN issuesExperience of implementing and managing servers in a clustered VMware or Hyper-V virtualised environmentsComprehensive understanding of IT security covering network, server and application layersExperience of implementing and managing cloud based platforms and services such asAzure, AWS or GoogleWhat's in it for you?On/call option equalling to £3800 a yearRemote workingProgressionOpportunity to develop and learn new skillsExcellent benefits package